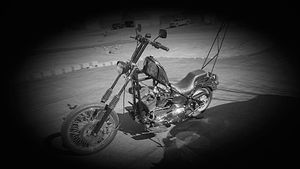 Our Mission and Who We Are
Our mission is to develop and maintain relationships within the M.C. community in Minnesota. By keeping motorcycle clubs united (standing and riding)  side by side with one another, we are able to accomplish far more things in positive ways than being divided. We are focused on helping our communities, standing behind charitable causes and fighting for motorcycle rights.
For decades, motorcycle clubs have been portrayed as  gangs, violent criminal empires, or just simply mischief causing thugs.  The media, along with others, have tried to paint a picture to persuade the public, and perhaps themselves, that we are a menace to society. We are none of the those things mentioned and part of our mission is to allow the public to see the truth. We are  grandfathers, fathers, sons, construction workers, mechanics, doctors, lawyers, truck drivers, pastors, paramedics, etc. In other words, we're ordinary  men you encounter on a daily basis and never think twice about until we're on our bikes or in a patch because of the lies the public gets fed.  Because we don't  believe in being sheep and  because we stand up against being shackled we are categorized as rebels and because we know that truth, we don't mind that title. We are true to ourselves and one another and to the strangers we meet. We believe in  brotherhood and we believe in being a part of something that's bigger than ourselves. To live a life like ours, there's no room selfishness. We live our lives by characteristics lost in todays society; integrity and respect! We share the love for being on the open road on two wheels and having the wind in our faces.